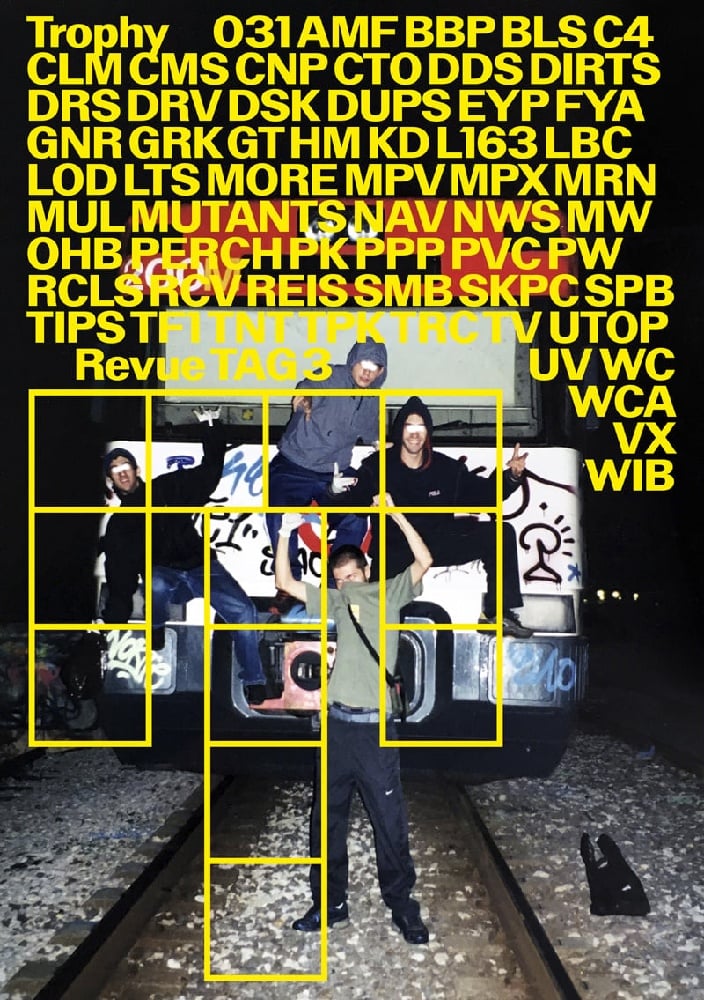 REVUE TAG is a quarterly publication that aims to develop reflections related to the practice of graffiti. Each issue is centered around a specific theme, and I invite actors/actresses from our graffiti culture, chosen for their legitimacy and experience, to express their opinions.
For this new edition, ( French & English ) entitled "TROPHY," we share the personal archives of over 60 "vandal" crews celebrating their victories in train yards around the world. From Moscow to Caracas, from Vienna to Rome, it is a unique collection that spans a period of 25 years in 50 cities by the actors themselves.
You can now pre-order the magazine (for delivery in early April) and secure your copy.
By purchasing, you support us and help our structure remain independent for our publishing and podcast projects.
Thank you in advance and happy reading!
148x210mm
160 color pages
texts: French / English