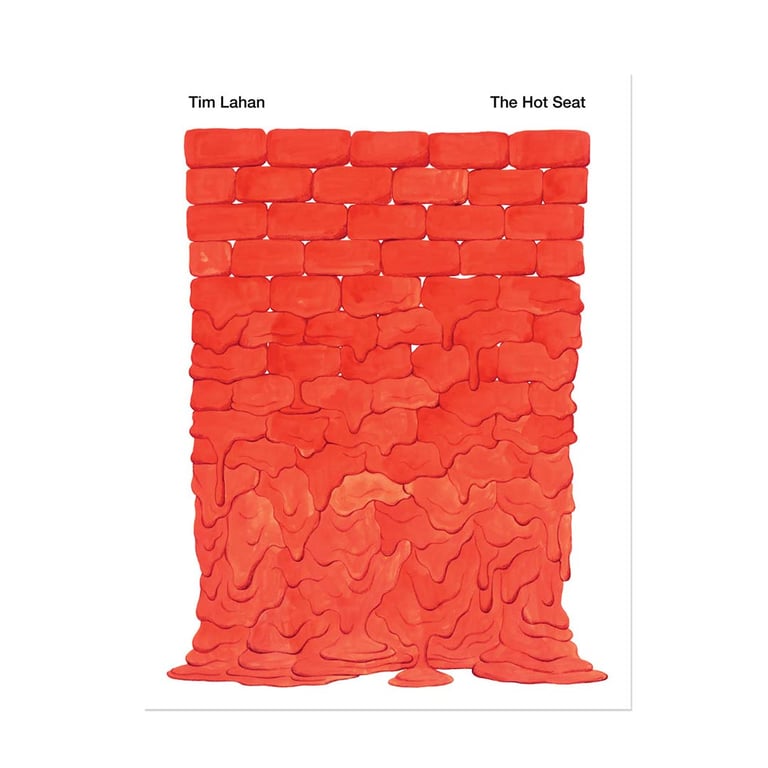 The Hot Seat by Tim Lahan
The Hot Seat is made from a series of drawings that focus on the impermanence of the physical things we perceive in our reality. The destruction of these objects is motivated simultaneously by the primitive desire to see things destroyed, the resentment of existence and our inability to control the effects of nature.
Tim Lahan is a graphic artist and illustrator based in the USA who splits his time between commercial work and personal projects that include everything from self-publishing to painting. His work has been featured/collected in many different places in print, online, and in the physical world including places like Printed Matter, The New York Public Library, and the MoMA Library.
16 Pages
19.5 x 25.5 cm
Color Offset
First Edition 2017